City of Donnelly Boat Docks & Campground are CLOSED as of Nov. 1st 2022
Reminder: It is unlawful for any person to park a motor vehicle upon the streets and alleys of the city of Donnelly, Idaho, between the hours of 2:00am–7:00am each day from November 1st–April 1st
Greetings,
It is our pleasure to welcome you to Donnelly, ID. Our city is located in the heart of Valley County, ID approximately 89 miles north of Boise, ID with an elevation of 4,865 feet.
Donnelly has a multitude of recreational activities such as hiking and/or biking access to many beautiful alpine lakes, meadows, and mountain trails; kayaking, wake surfing, water skiing, rafting, snow-skiing, snowboarding, snow-shoeing, fishing, ice fishing and even antiquing and thrifting. We also have racquetball courts, a lovely park for children and families to enjoy, and a  beautiful farmer's market in the summer months.
Located in the heart of our town are some wonderful restaurants, sports bars, and small shops for you to enjoy.
We look forward to your visit!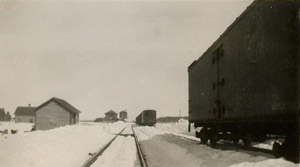 A little bit of Donnelly History
Donnelly is the youngest town in Valley County, founded in 1914. The land was donated by Colonel Dewey, named after the Colonel's long-time friend, Mr. Patrick Donnelly.
The town was founded two years after the establishment of a railroad depot on the railroad line running from Emmett to Mccall, following the railroad depot establishment the little town of Roseberry started to make a decline so, many of the old Roseberry building were moved to Donnelly via steam tractors and horse teams. You can still find some of Donnelly's original buildings still standing today, along Main St. (HW 55)
Now Accepting Camp Host Applications!