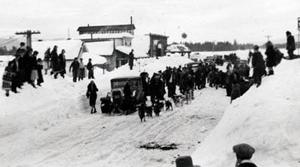 The early history of Donnelly dates back to when the Nez Perce, Bannock and Shoshone Indians returned annually to summer lodging sites in the area. Fur trappers and gold miners were the first white people to venture into Long Valley, and by the mid 1880s, the valley's fertile soil attracted farmers and ranchers who established the first homesteads. Long Valley was only accessible then by horse-drawn wagons or on foot. Six-horse teams hauled supplies from Boise, Idaho, a distance of about 100 miles. Traveling mountain roads was slow, often taking a week, and at times impassible during winter. Having the need to reliably obtain supplies and food, the small community of Roseberry was established which was centrally located between McCall and Cascade, Idaho.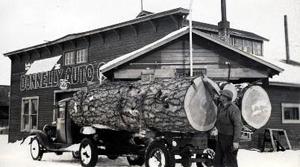 By the early 1900s, Roseberry became the largest community in Long Valley. Roseberry held a promising future as the community anticipated the arrival of the Idaho Northern Railroad. But, in 1913, the railroad bypassed the town entirely, placing the tracks one and one-half miles west on its way to McCall.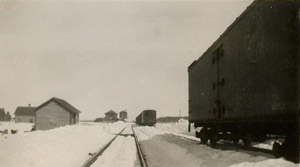 The Donnelly railroad depot, with regularly scheduled train service, became a center of activity in Long Valley. As the commercial district of Roseberry waned, several of Roseberry's buildings were relocated west to Donnelly using horses and a steam-powered tractor. The City of Donnelly, named after a prominent railroad man, was incorporated in 1914, platted from the railroad grounds east as a three by two block community. By 1916, Donnelly had a population of 200; the community's most populated to date. Over the years, Donnelly continued as a vibrant community even though the railroad eventually abandoned the route.
City Hall
Location: 169 Halferty Street Donnelly, ID 83615
Mailing: P.O. Box 725 Donnelly, ID 83615
Phone: (208) 325-8859
Fax: (208) 325-4091